Roman London, the London Wall - The Cass School
Roman London - the London wall
These pages are based on a "Royal Commission On Historical Monuments 1834" - actually it is 1928; which is in the public domain.
A mapping of the area is always good, modern day compared to pre-1900 maps from the NLS site
(10) . The Cass School. About 1900, on rebuilding the Cass School at the corner of Jewry Street and George Street, the foundations of the wall were uncovered in the lower part of the site. The wall itself had been previously destroyed.
In 2019, this is now the David Game college, in the former John Cass school. It was also previously part of the London Met college. There is, or was, a small section of original Roman wall inside the building, although not necessarily available for general viewing - see this blog post
This is at the junction of Jewry street and India street, on the modern map.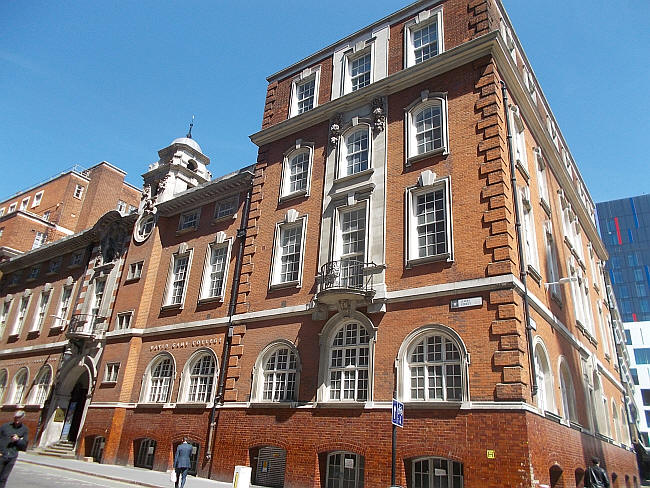 John Cass, now the David Game college, Jewry street - in 2019


And Last updated on: Sunday, 19-Nov-2023 15:24:16 GMT